Easy Dificultad

31 min Prep

6-12 Age range

30 Serves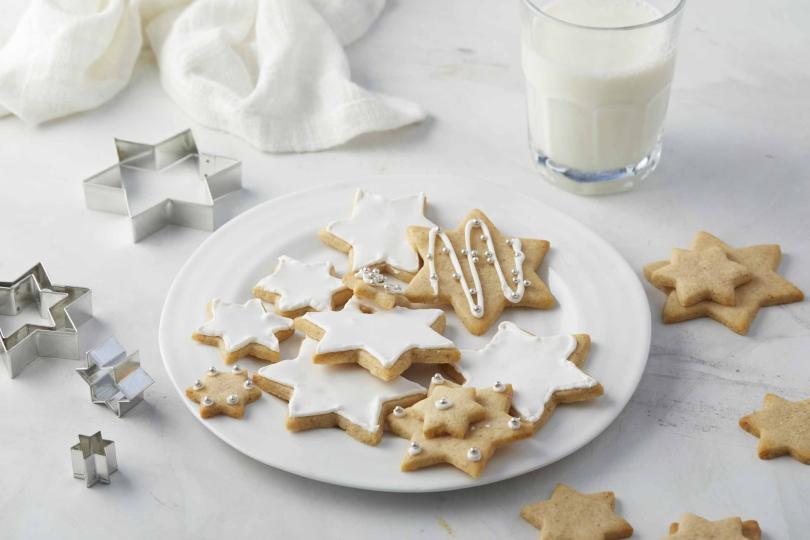 Easy to prepare, getting kids involved and an easy snack for the whole family
Lets Cook
Preheat the Oven
Preheat the oven to 150˚C and grease a baking sheet.
Cream Butter and Sugar
Cream together the butter and sugar in a mixing bowl. Stir in the remaining ingredients, and knead together to form a stiff dough.
Refrigerate Dough and Cut into Shapes
Place in the refrigerator for 15 minutes, then roll the dough out to about 5mm thickness and cut out shapes using a cookie cutter. Transfer to the baking sheet and bake for 8-10 minutes.
Prepare the Icing
Sift the sugar into a large bowl and add the egg white. Using an electric whisk, beat the mixture on high speed for a few minutes. Add the lemon juice and beat again for 5 minutes. Icing the cookies and add decorative additions as desired.
MORE Managed portions
Portion sizes that are suitable for kids can be surprisingly different from those you'd serve to an adult. With our simple health tips for kids, you can get them involved and be sure they're getting just the right amount of fuel they need to grow.