Easy Dificultad

16 min Prep

4 Serves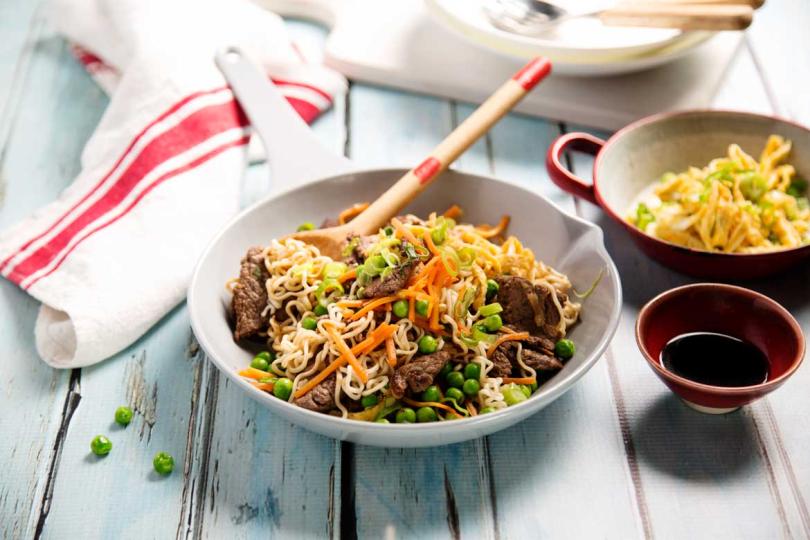 With egg fried noodles or rice recipes the omelette can be made in advance and kept chilled.
Lets Cook
Step 1
Cook MAGGI Wholegrain 2 Minute Beef Noodles according to packet directions; drain and keep warm.
Step 2
Meanwhile, heat oil in wok or large frying pan over medium heat; add eggs; swirl over the base to form an omelette; cook 2 minutes, turn over, cook a further 2 minutes or until set. Transfer to a chopping board, cool slightly. Roll up tightly and slice thinly.
Step 3
Coat beef with MAGGI Honey Soy Stir Fry, Infusion Paste, add to hot wok or frying pan; cook 2 minutes. Add onion and garlic and cook for a further 2 minutes or until onion has softened. Add carrot, peas, MAGGI Honey Soy Stir Fry, finishing sauce and cooked MAGGI Wholegrain 2 Minute Beef Noodles, stirring, 2-3 minutes. Stir through egg and shallots and serve